We are so proud of this filly!  She is tall, sweet, has a lovely head and kind, intelligent eye and very nice 'at liberty' gaits.  She is a bit gangly at the moment as she is growing so fast. (look at her compared to her mom, Pocket.)   She probably wont be as big as her sister Mia (16.3 hands)  but she's gonna be big!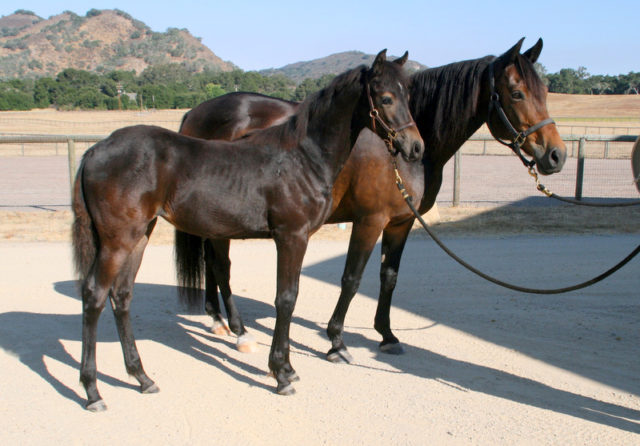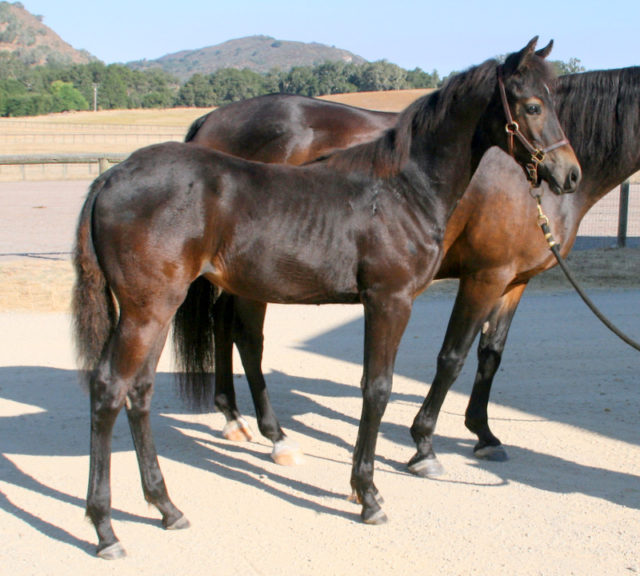 Visit Sierra's info page and Photo Album   CLICK HERE
Link takes you to our Gallery, then click on  Foals to find Sierra's album.