MERRIEWOLD MORGANS SALES LIST
SHOW HORSES, PLEASURE HORSES AND PROSPECTS
Horses currently Available for Purchase: (click on images to enlarge)

SOLD!
Merriewold Ima Lucky Star
Talented Dressage Morgan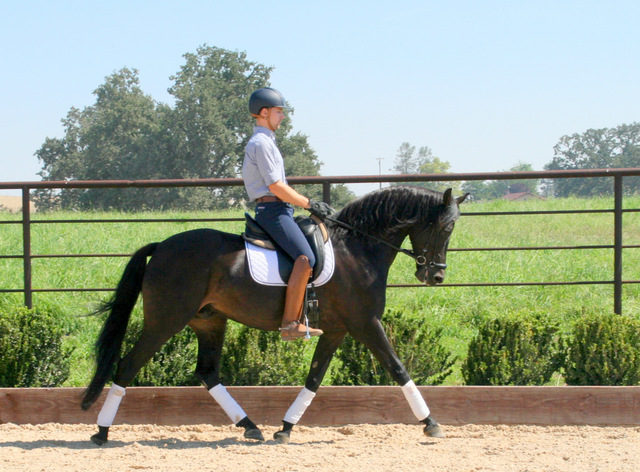 2006 Brown Gelding (RBF Time to B x ABL Morning Star)  Lucky Star is now availavle for purchase to a Dressage show home.  He is in training with FEI Rider/Trainer Ryan Trokkeli and this awesome team is  competing at 2nd level with scores of 68-73%.  Lucky is light, sensitive and forward with the "Morgan" work ethic.  He is also very sweet and tolerant.  Perfect for the Adult Amateur and Junior Rider.
Price Upon Request
Contact Ryan Torkkeli for more information:
ryantorkkeli@me.com
Visit Lucky's Photo Album and Info page
Contact us for more information

ATTENTION MORGAN SPORT BREEDERS!
Canequin Reachforthestars
SOLD!
Merriewold offers for sale our best mare, Canequin ReachfortheStars, aka "Pocket" to a qualified Morgan breeder.  Pocket has a filly by Rosevale Leggo by her side and is offered with a 2018 breeding
to  Rosevale Leggo .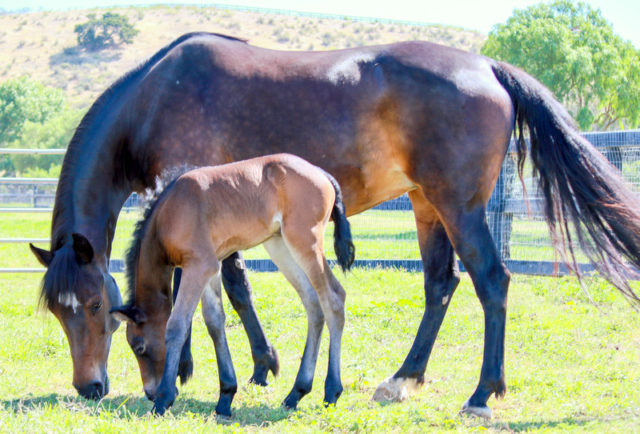 Pocket is a beautiful individual bred by the renowned sport horse breeder, Canequin Morgans.  She is now 15 and has had a phenomenal career competing in:  Dressage,  Eventing,  Hunter/Jumper, Carriage,  Endurance, and Combined Driving.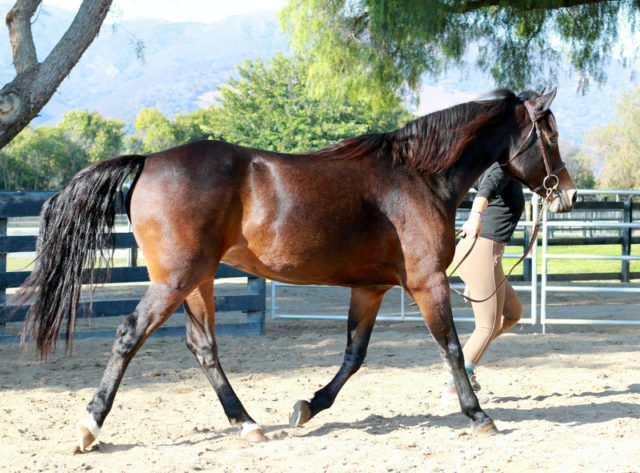 In her second career as broodmare, she has had four exceptional foals for Merriewold.  Pocket is easy to get in foal, foal out and is an excellent mother.  She has many years left to produce superior Morgan sport horses for you!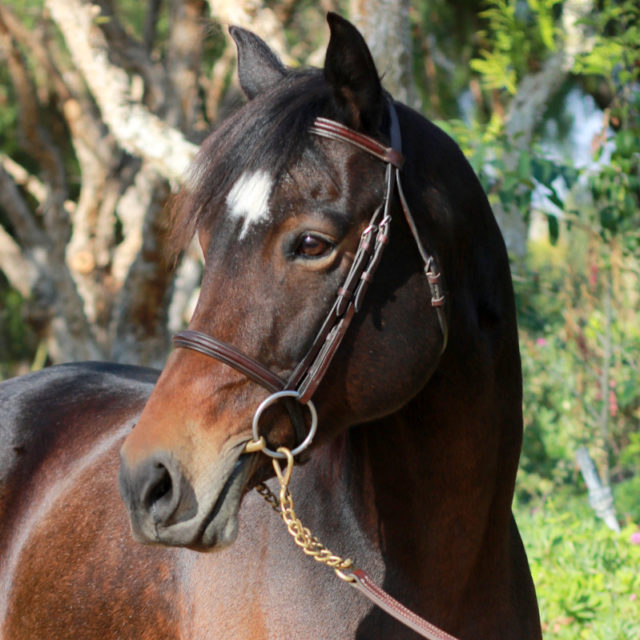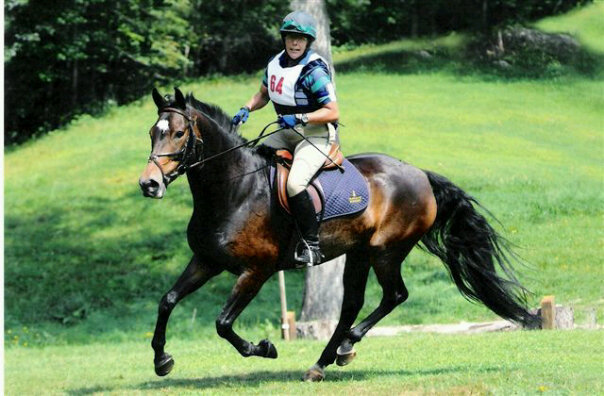 Priced at $3,500 for mare  plus 2018 breeding  to Rosevale Leggo.
For more information and to see more photos of Pocket and her foals:
Please click  here
(We are offering this mare only because we are discontinuing our breeding program.)
Contact us for more information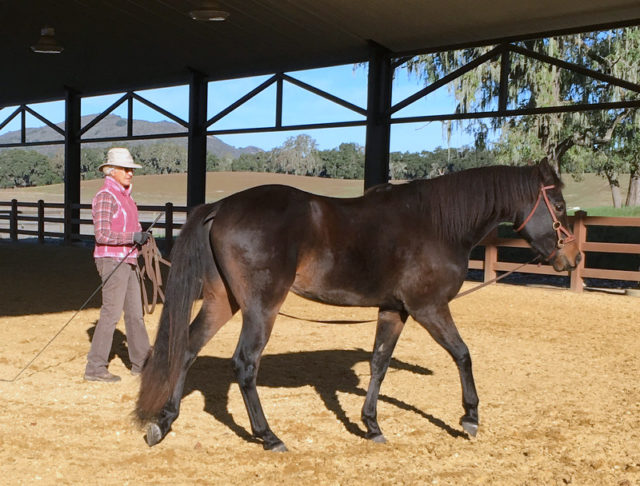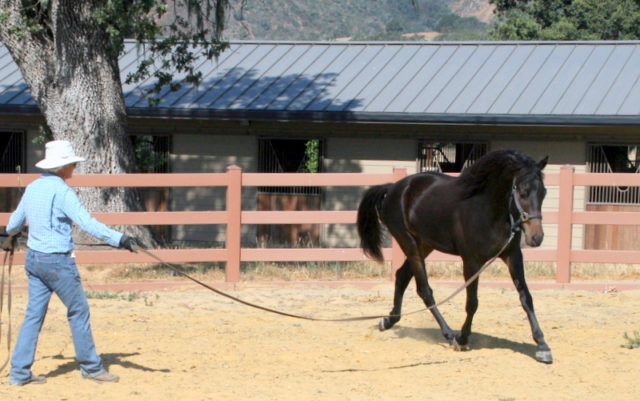 2014 Brown Gelding (Dragonfire Kirin x Canequin Reach for the Stars) 
Quito is turning three years old in 2017 and  is a superior sport and pleasure horse prospect. He is extremely handsome with large intelligent eyes, personality plus and is lots of fun to work with.  Quito is now doing groundwork and lunging in preparation for starting under saddle in 2017 
His pedigree is the product of two established Morgan Sport horse breeding programs.    
Here's what trainer Jackie Brittain says,  Quito is very intelligent and has the energy to get to work at the discipline of your choice.  Beautiful, expressive eyes with personality and presence.  He is going to be a super fun project!
Visit Quito's Pedigree Page and Photo Album
Contact us for more information on Quito

2 YEAR OLD FILLY FOR SPORT AND SHOW
SOLD!
Merriewold Quintessa
Congratulations Alice Chan!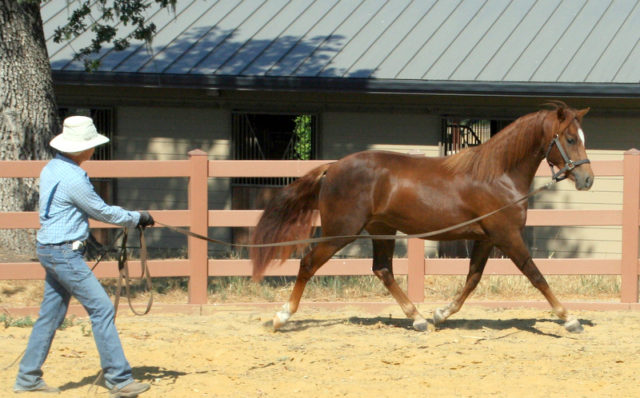 2014 Chestnut Filly (Dragonfire Kirin x Canequin Reach for the Stars) Bold, Beautiful and ALL Morgan,  Tessa is starting her training and looks to have what it takes as a show or sport horse.  Her dam was in the ribbons in many sport disciplines including:  Eventing, Jumping, Dressage, Driving and Endurance.  Tessa's sire  holds 5 world championships in Hunter Pleasure and Dressage.  Tessa is a full sister to our Merriewold Quito  (see below)
Visit Quintessa's Info Page and Photo Album
Contact us for more information on Tessa


Go to the Merriewold SOLD page to see some of our previous sales CLICK HERE

We have young prospects, breeding stock, and horses in training  that are not on the sales list.  These talented individuals  may be
available to the right home.  So please contact us to learn more about the Merriewold Breeding program and how we can fulfill your needs.
CONTACT US 
FOR MORE INFORMATION ON THESE HORSES