We are so happy to announce that Merriewold Ima Lucky Star has found a wonderful new owner/partner in Catherine Seidel.  Thank you Catherine for allowing me to share some of your comments  about Lucky.(below)  And a HUGE thank you to Ryan Torkkeli on his amazing training and care of our 'Lucky.'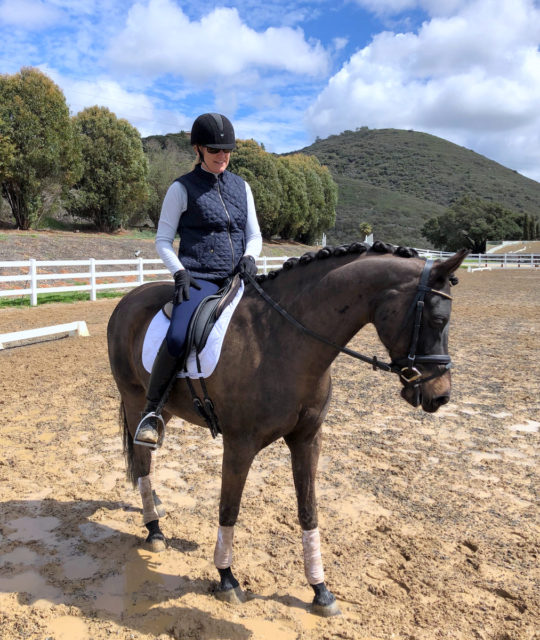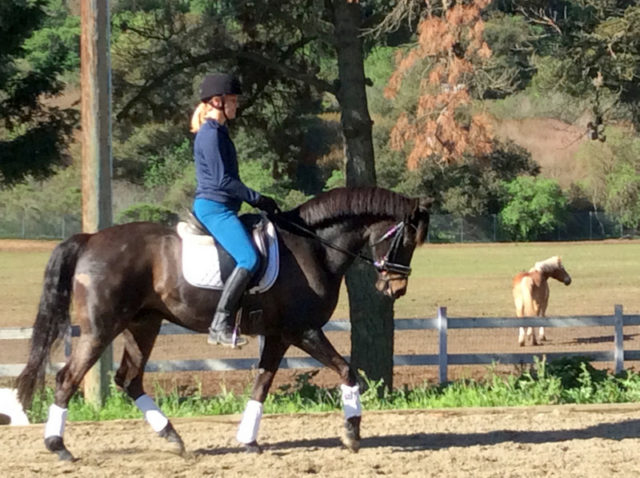 Here are some of Catherine's comments…
I just wanted to make contact and let you know I am so happy and feel extremely fortunate to be the new person for this wonderful horse!  I have been in the horse world a long time and I know what a treasure he is.  We will take excellent care of him and he's going to be so loved it's going to be quite a thing.
Lucky is a huge gift to me-I feel so safe on Lucky.  I also have children who are ready to fall in love with him.  This is happiness. 
I am the unspeakably fortunate recipient of Lucky's good  breeding,  and the years of sensitive training relationships.  Thank you for this amazing creature.
THANK YOU CATHERINE!